Project Title: Combating Covid-19 related fake news with targeted engagement and health messaging in Southeast Asia
Recognizing the impacts of misleading or fake news on the beliefs and behaviours of the public, the Public Engagement teams at the Oxford University clinical Research Unit monitored and documented misinformation and fake news related to Covid-19 in three countries in South and Southeast Asia – Nepal, Indonesia and Vietnam in the early stages of the Covid-19 pandemic (April-July 2020). In total 249 misleading (biased, misinformation or disinformation) news posts were identified. The news was categorized by content: prevention, treatment, disease epidemiology, governmental management and related discrimination and xenophobia. The number of engagements (share, repost, or comments) was recorded, to get a representation of the distribution of information.
In Nepal, 63% of 75 misleading posts were on Facebook and 37% were on local news platforms.45% of these were about treatment and 41% were about the epidemiology of the disease. In Vietnam most 'fake news' was circulated on social media (73% of 139 posts) compared to 20%on online news sites, or community message boards (7%). Most were related to epidemiology (44%) followed by prevention (21%), government measures (11%) and treatment (9%). In Indonesia the team reviewed government announcements on the 3-mainstream online news sites. Of 35 misleading articles most were about treatment (20%) or prevention (29%), and inaccurate reports of government policy (29%). Details of each country findings can be read further here: Nepal, Viet Nam and Indonesia
Participants assess information from multiple sources in the role play session. We developed positive, evidence-based, counter responses, disseminated through our Public Engagement communication platforms and partnering networks. These have included public health messaging through posters in public spaces, news articles and online messaging on social media. We have also conducted online, interactive question and answer sessions enabling the public to engage with experts. In the longer term, we will share the findings of the media monitoring with national policy makers to potentially build a joint platform to provide accurate and trustworthy news sources for the general public related to Covid-19 and future pandemics, and to explore avenues to utilize public engagement tools to address instances of fake news, whether by developing community guidelines on anti-misinformation, or engaging local online journalists to improve their capacity to share accurate and evidence-based information to the community.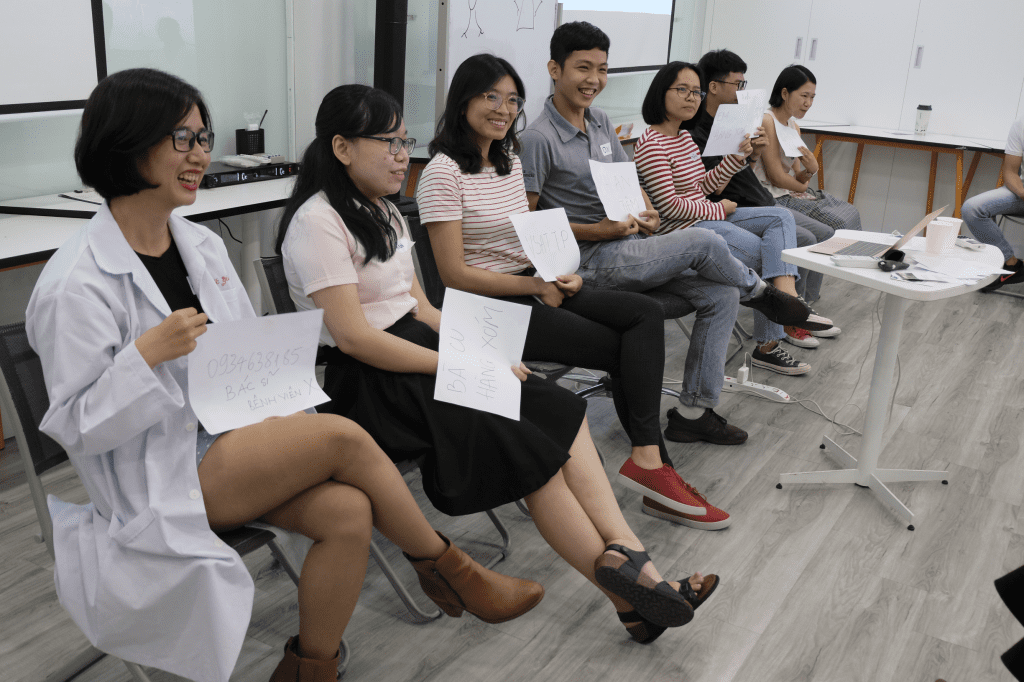 Community information verification press conference in the role play session