Public healthcare is now more in demand than ever before. In response, medical providers must constantly raise the level of their services. The symposium "Access to New Testing Techniques in Medical Diagnosis and Treatment" was hosted in Vung Tau Province on June 16, 2023, by the University of Medicine and Pharmacy at Ho Chi Minh City with that objective in mind. This is a significant yearly scientific event.
The Tuberculosis Research Group at OUCRU presented two papers at the symposium: "New Diagnosis for Tuberculosis: From Research to Clinical" (Le Hong Van, MD, PhD) and "The 3-gene Expression of Humans in Tuberculosis Screening: Data from a Cohort Study in Vietnam" (Nguyen Hoang Van, MD, MSc). These papers shared the latest scientific research results and helped medical facilities access advanced knowledge about cutting-edge testing techniques and procedures.
Each year, over 4 million people worldwide with tuberculosis are left undiagnosed. Sputum samples are used in conventional diagnostic procedures, although they have significant limitations. The development of tuberculosis diagnostic methods using other clinical samples (non-sputum samples) such as blood, urine, stool samples, or respiratory droplets will be the main focus of current and future research efforts.
The Tuberculosis Research Group at OUCRU has been conducting research using advanced technologies to study new diagnostic methods, including whole genome sequencing (WGS), targeted next generation sequencing (NGS), biomarkers, and host-pathogen interactions using omics technologies. These new techniques have the potential to help screen and diagnose promptly and accurately so that patients can receive treatment on time.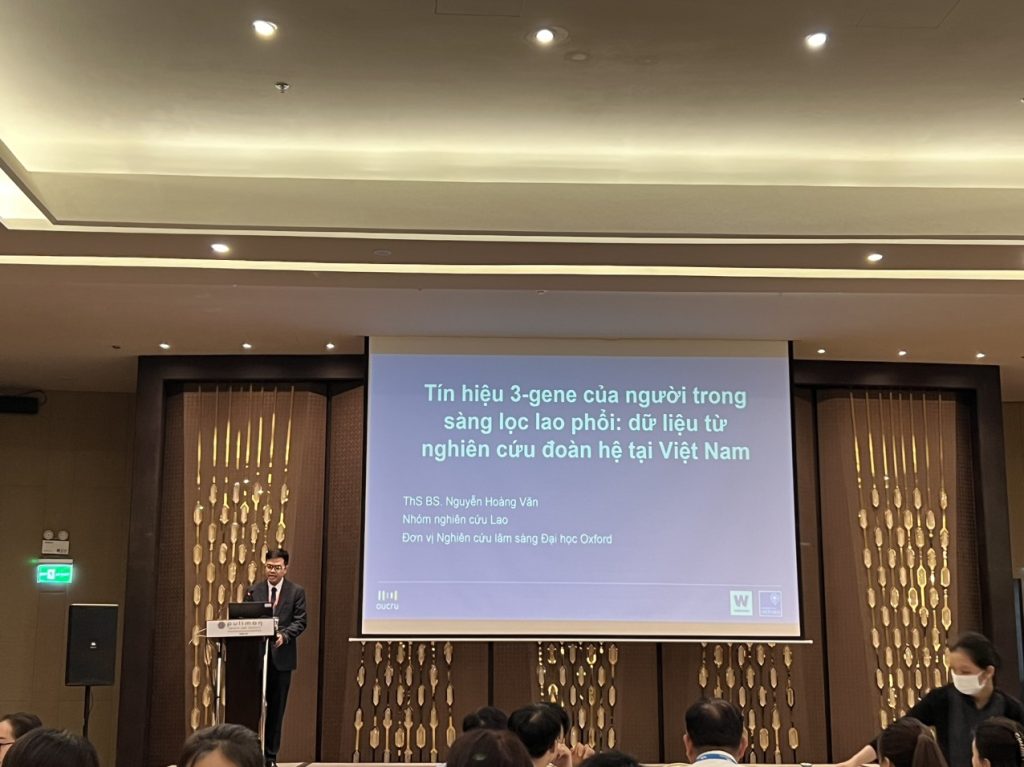 This symposium is also an opportunity for OUCRU to broaden its network in the field of medical diagnostic practices and establish connections with local researchers, in the healthcare sector in order to foster chances for future collaboration and knowledge exchange.