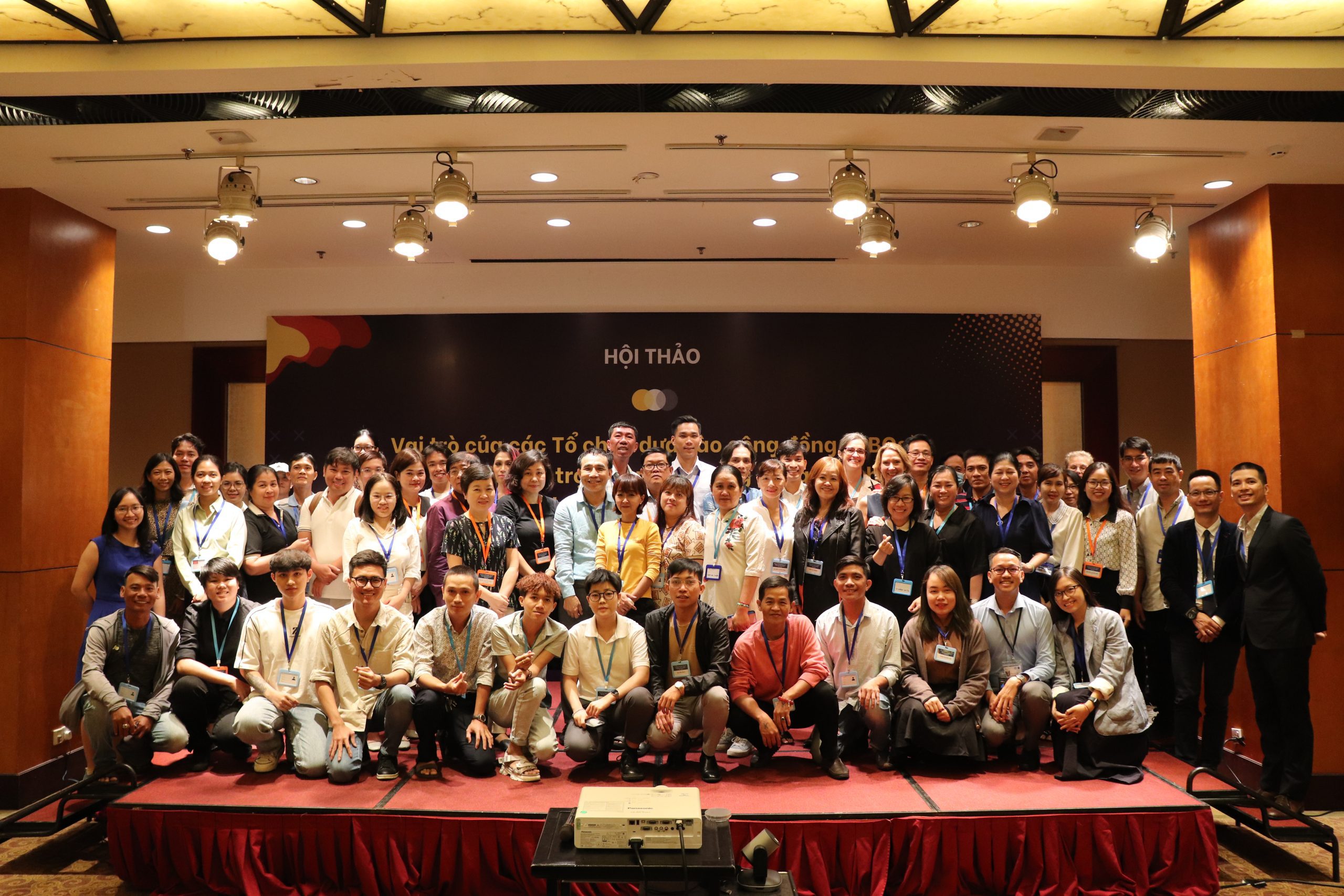 On 10 March 2023 OUCRU and Ho Chi Minh City Hospital for Tropical Diseases, Ho Chi Minh City, hosted a one-day research dissemination workshop for policy, healthcare, community, and research stakeholders. It took place at the Equatorial Hotel, in Ho Chi Minh City.
The event was attended by around 70 representatives from state agencies and other organisations including:
The Department of Vietnam Administration of HIV/AIDS Control, Ministry of Health
The French Agency for Research on AIDS and Viral Hepatitis (ANRS) in Vietnam
Hai Phong University of Medicine and Pharmacy
Ho Chi Minh City Center for Disease Control
Pasteur Research Institute
Community counselling and support centers in several districts of Ho Chi Minh City
Local and international NGOs
Community-based organisations (CBOs)
Press
The workshop is the culmination of an OUCRU project: "Community-based participatory research (CBPR) to promote engagement with underserved communities at risk of Hepatitis C virus (HCV) in Ho Chi Minh City, Vietnam".
The project took place using participatory research methods, in order to enable members of community-based organisations to develop their skills as community researchers. They were guided to study, assess, and analyse barriers and difficulties in accessing care faced by people in their communities, notably those at increased risk of exposure to Hepatitis C. They were also guided to present their own solutions to increasing access to care and treatment.
At the dissemination workshop many valuable suggestions were shared on improving access to Hepatitis screening, treatment, and care services for underserved communities.
Examples include:
developing a centralised testing system in some areas
changing medical examination and treatment policies for government health insurance
promoting the role of community-based organisations in seeking out and screening potential patients, connecting those with a diagnosis to treatment, and supporting people to maintain adherence to treatment
strengthening communication channels to provide easy-to-understand and easy-to-remember information
and promoting cooperation among stakeholders to create screening services and early detection to connect treatment. In addition, some participants suggested studying the model of HIV in the approach and treatment of HCV.
The workshop helped stakeholders to have a better understanding of the challenges faced by these underserved and vulnerable groups. Additionally, it gave state agencies and NGOs greater insight into OUCRU's social science and public and community engagement activities. Through this, OUCRU hopes to create more opportunities in the future for exchange and cooperation between OUCRU and stakeholders in the application of participatory research methods in the field of social aspects of infectious diseases.