23 – 30 April is World Immunisation Week.  
Vaccines are the most effective and affordable way to prevent diseases. The pandemic led to a lag in immunisation for essential vaccines – 25 million children worldwide missed out on vaccination in 2021, according to WHO.
At OUCRU, in addition to research and collaborations on various vaccine projects, we are committed to public and community engagement and education around vaccines.
On World Immunisation Week this year, let us look at some engagement projects that help to raise awareness about vaccination and build the capacity for frontline healthcare workers, especially in rural areas.
In Nepal, the OUCRU team engages with local communities to understand their perceptions of typhoid fever and vaccines and barriers to vaccine uptake. They are also working with healthcare providers to increase vaccination rates and ensure that vaccines are accessible to all. One of the critical components of OUCRU's project in Nepal is community engagement and education.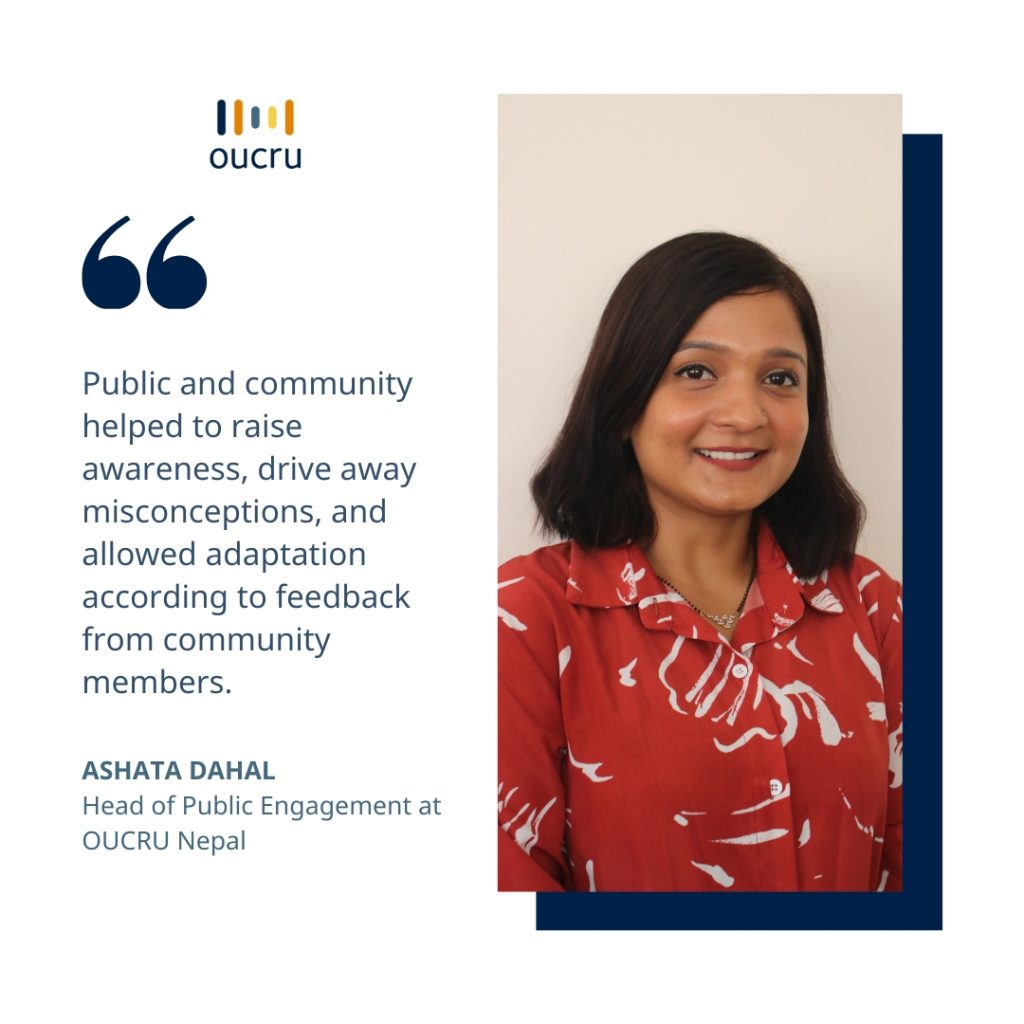 Read more about Engagement for TyVAC Nepal here.
In Vietnam, OUCRU's capacity-building project in Dak Lak aims to improve the skills and knowledge of community health volunteers related to vaccine delivery and public engagement. The project includes workshops and hands-on training sessions mainly focused on communication skills, vaccine knowledge, and effective public engagement strategies.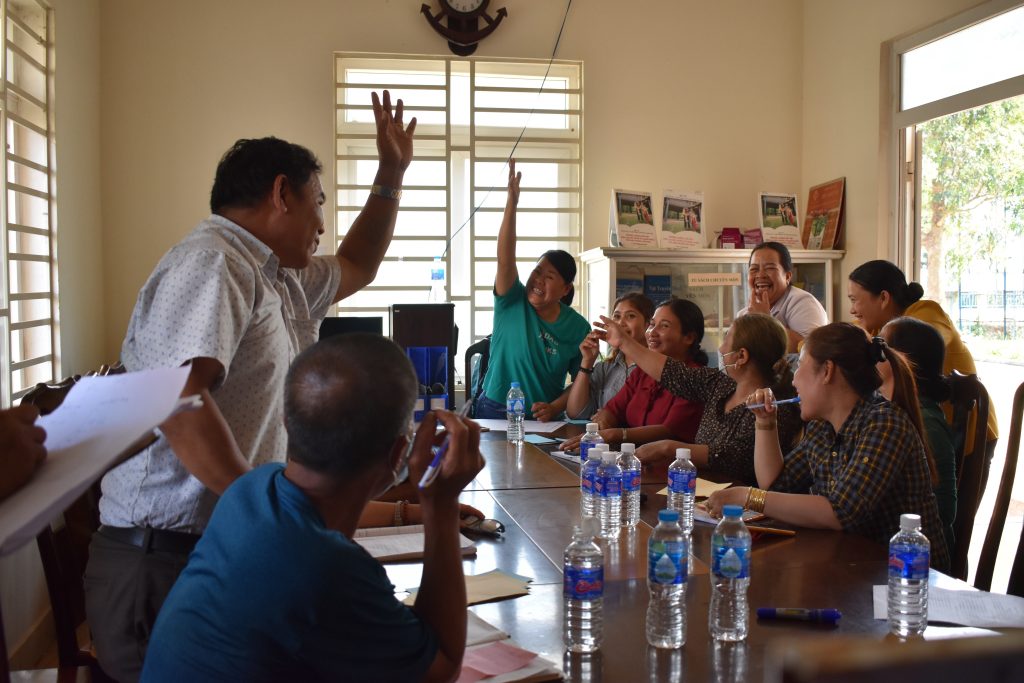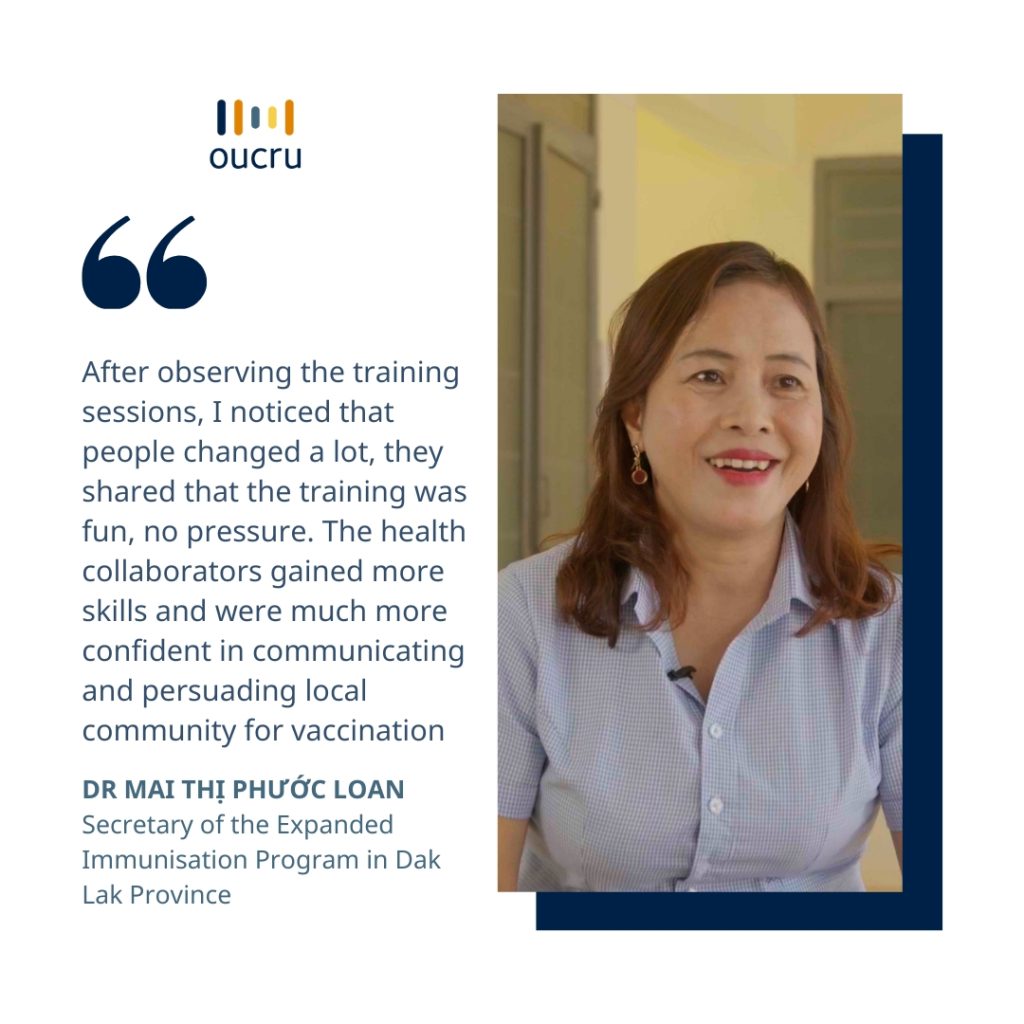 Read more about Vaccine Uptake Research and Engagement in Dak Lak Province here.
Moving forward, OUCRU's vaccine research and public & community engagement efforts have been making a significant impact in the field of infectious disease. As we celebrate World Immunisation Week, let us remember the importance of continued investment in vaccine research and development to protect public health around the world.