The paper detailed lessons learned from the Viet Nam ICU Translational Applications Laboratory (VITAL) project, which develops and implements innovative technology to improve the clinical management of infectious diseases in Viet Nam, including dengue, sepsis, tuberculosis, etc.  
As a part of the project, researchers from OUCRU, Imperial College London, and University of Oxford, in collaboration with the Hospital for Tropical Diseases, Ho Chi Minh City have developed a novel wearable and an AI-driven clinical decision support system for dengue management.  
In Viet Nam, a lower middle-income country, the healthcare system is in the nascent stage of implementing digital health technologies. As a result, digital health initiatives need to address challenges involving data availability and development, integration into the existing healthcare system and local workflow, understanding end users, as well as the local regulatory landscape.
"Digital health needs to fit within an ecosystem of moving parts," said first author Ho Quang Chanh, PhD student at OUCRU. "Working within the local context is crucial to develop a digital health system that works for local patients, local healthcare workers, and local regulatory environment."  
The following infographic details opportunities to address these challenges.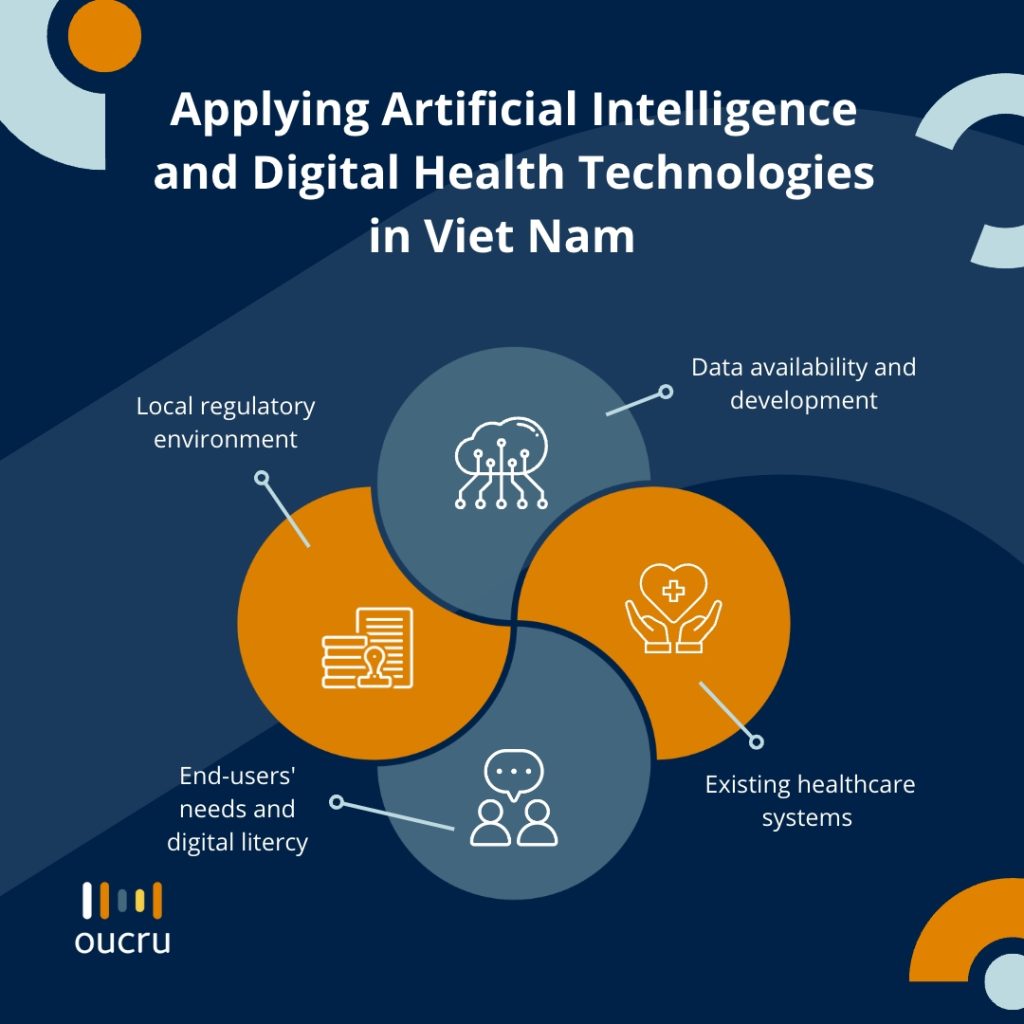 The VITAL project is a collaboration between OUCRU and the Hospital for Tropical Diseases, Imperial College London, University of Oxford, and other partners. The implementation site is the 550-bed public Hospital for Tropical Diseases, which is a referral centre for infectious diseases for the south of Viet Nam. 
More resources: 'The Two Sides of Artificial Intelligence' zine developed by Imperial College London in collaboration with the VITAL Project.
Citation:
Chanh HQ, Ming DK, Nguyen QH, Duc TM, Phuoc An L, Trieu HT, Karolcik S, Hernandez B, Perez, Van Nuil J, Lyle NN, Kestelyn E, Thwaites L, Georgiou P, Paton C, Holmes A, Van Vinh Chau N, Yacoub S. Applying artificial intelligence and digital health technologies, Viet Nam. Bull World Health Organ. 2023 Jul 1;101(7):487-492. doi: 10.2471/BLT.22.289423. Epub 2023 May 26. PMID: 37397176; PMCID: PMC10300774.